This category recognises the life science organisation that has launched an initiative to give back to their community and help others.
Many congratulations to Bio-Techne for their impressive charitable initiative launched last year. We were really impressed by the impact made through their charitable work, clinching them the win from some strong competition.
Of particular note was their work towards the Ukraine Humanitarian Response and Local Food Poverty initiatives. The company matched donations from employees which went towards providing food and supplies in Ukraine. Meanwhile, their food drive donated significant amounts, including 1700+ lbs of food to Feeding America. Corporate volunteering time was carried out with Every Meal, resulting in 12,994 meals for children in Minnesota. They also showed support for World Central kitchen and Bristol Northwest Foodbank.
Individual employee efforts were also supported through the donation of time and money to various organisations, ranging from ZERO Prostate Cancer, to Old Station House care home, to STEM-National Science Foundation (NSF) and more.
It was impressive to see the broad range of impact executed on a local and global scale - congratulations to Bio-Techne for their win in this award
The judges:
Catharine Brown
Leads Designability as its CEO in its mission to enable disabled people to live with greater independence.
Danny Morris
Chair at Unseen for several years, an award winning anti-slavery charity.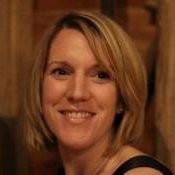 Hannah Cole
Co-founded UK based children's charity, Thinking of Oscar, which supports children and their families whilst in hospital care, funding innovation and technology.
Explore additional categories featuring in the 2023 CiteAb Awards.